Feb. 22, 2017
Dearborn National® Introduces New Products and Website

Dearborn National has expanded its portfolio of insurance products and redesigned its website to better serve you and your clients.

New Products and Website
DearbornCaresSM – Provides an advance payment of up to $10,000 on life insurance benefits, no death certificate required. The check will be mailed within 48 hours of confirmation.

Dearborn National® Vision Care, powered by EyeMed – Competitive discounts and coverage options; access to the nation's favorite optical retail stores, including LensCrafters, Pearle Vision, Target Optical, Sears Optical, and JCPenney Optical.


Accident Insurance – Helps pay for unplanned injuries; complements Critical Illness insurance and High Deductible Health Plans.

www.dearbornnational.com

–

We've made some changes with

you and your clients

in mind. Our redesigned website can help you and your clients make the most of our products and services.
Your complete Dearborn National portfolio of products now looks like this: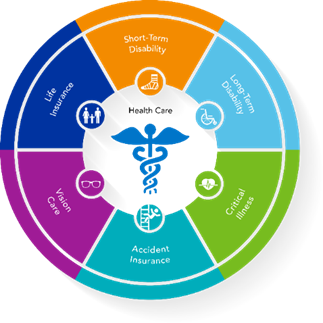 Questions? Contact your Dearborn National sales representative.
Products and services marketed under the Dearborn National® brand and the star logo are underwritten and/or provided by Dearborn National® Life Insurance Company (Downers Grove, Illinois) which is not licensed in and does not solicit business in New York; in New York, the company is Dearborn National® Life Insurance Company of New York (Pittsford, New York). Product features and availability vary by state and company, and are solely the responsibility of each affiliate.