OPEN ENROLLMENT RESOURCE CENTER FOR INDIVIDUALS AND FAMILIES
Open Enrollment Period: November 1, 2016 – January 31, 2017
While the Affordable Care Act made sweeping changes to employer-sponsored health insurance plans, the changes in the individual market were even bigger. For people who do not have health insurance available through an employer, and for people whose group health coverage is unaffordable, there are options available in the individual market.
GENERAL INFORMATION ABOUT INDIVIDUAL HEALTH INSURANCE
All individual plans are now guaranteed issue, which means you cannot be turned down or charged more based on pre-existing medical conditions. Learn more.
All individual plans cover the essential health benefits. While there's a big list of essential benefits, the most important new additions include maternity coverage and coverage for mental health and substance abuse. Learn more.
People with incomes up to 400% of the Federal Poverty Level who do not have access to other minimum essential coverage may qualify for a premium tax credit to help them pay for health insurance. Eligibility for and the amount of the tax credit is determined by the price of the second-lowest-priced silver-level plan in the Marketplace.
People with incomes up to 250% of the Federal Poverty Level who do not have access to other minimum essential coverage may qualify for cost-sharing subsidies to help reduce their out-of-pocket exposure. The subsidies are only available to people who purchase silver-level plans. Learn more.
The individual mandate now requires people to have coverage or pay a penalty when they file their taxes. Learn more.
If you don't purchase coverage during open enrollment, you may not be able to again until this time next year. If you have a qualifying life event (like marriage or the birth of a child) or lose employer-sponsored coverage, you may qualify for a 60-day special enrollment period. Otherwise, a short-term plan may be your only option. Learn more.
Many health insurance plans sold in the individual market have smaller provider networks than group health insurance plans. If your doctor or hospital is important to you, be sure to check the provider network before getting a quote and certainly before applying for coverage. Check your providers below.
IMPORTANT INFORMATION ABOUT YOUR 2017 HEALTH INSURANCE OPTIONS
If you have a grandfathered plan, this information does not apply to you. Grandfathered plans were purchased prior to 3/23/2010, when the Affordable Care Act (ACT) was signed.  Since that time, your policy has not changed per ACA guidelines.  You should not change your grandfathered plan without consulting one of our JME team members.
We know the following about 2017 non-grandfathered individual ACA-compliant plans:
1. Open enrollment for individual policies begins 11/1/2016.
Your effective date depends on the date you submit your application. See below:

After 1/31/2017, one can only apply if you have a special enrollment event. Proof of a special event is required to get a policy in 2017 after 1/31/2017.
2. The flowchart below illustrates your possible plan options.
Click here to download the flowchart.
3. Some people should consider applying for small group coverage.
The rules have become stricter, particularly if the company does not have employees who are not owners related by marriage. If the group's owners do not file 1065 forms for tax filing, they must have at least one employee (can even be part-time) to qualify as small group. The employee must appear on the latest quarter Texas Workforce Commission (TWC) return to pay State Unemployment Tax. If you are considering this option, please talk with a JME team member to be sure you qualify. It may be best to apply for a 2016 small group policy to delay the small group 2017 increase. The small group rate filings for 2017 are much lower than individual, but they ran 10% – 19%.
4. Many current individual policyholders should move to their spouse's or parent's group plan.
If available, this will give them better access to providers and lower cost. Individuals attending college should look at writing coverage through their college, which usually has better pricing and excellent networks.
5. United Healthcare (UHC) has decided to exit the individual market for 2017.
If you have a non-grandfathered UHC individual plan, you will need to find another option. Other carriers may also get out of the individual market (just not announced yet) or may get out of certain area markets within Texas.
6. If your current carrier will continue to offer individual coverage, there are a couple possibilities:
They can auto renew your current plan OR, if they eliminate your current plan, they usually move you to a similar plan. If you want to change plans, it must be done during open enrollment. Please contact a JME agent to assist you with this process.
7. The big news for 2017 is the filed rate increases.
Some of the increases have not yet been approved. BCBSTX has filed for a 58% rate increase. Most major carriers have filed for 30% to 34% rate increases. These increases are not the exact increase for your policy as they adjust upwards or downwards depending upon your area in the State and your plan metallic value. A few local HMO plans like Molina Healthcare filed for smaller increases, about 10%-15%. These plans are usually limited to one or a few counties and have a significantly smaller network for doctors and hospitals.
8. Urban areas will have more choices than rural areas.
Some rural areas may have only the BCBSTX HMO plans to choose from or they may also have a local hospital plan to choose from. In most cases the local hospital plans will be lower in premium cost, but will have smaller networks as they only include doctors and hospitals in their system.
9. Baylor Scott and White may be a good option.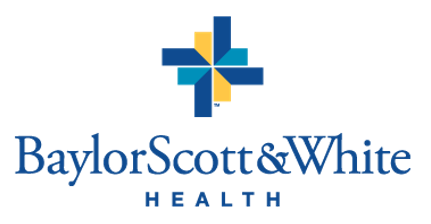 Baylor Scott and White (BSW) is a hospital plan, but unlike small local hospital systems, it encompasses many counties and has numerous doctors and hospitals in its network. BSW also offers a PPO option and their HMO does not require a primary care physician (PCP) like most HMO plans. BSW has announced that they will NOT be writing policies ON EXCHANGE, but WILL sell limited Bronze plans OFF EXCHANGE. You must reside in their service area to have a BSW plan.
10. More hospital systems will be entering the marketplace.
For example, UTSW (University of Texas Southwestern) and THR(Texas Health Resources) in the DFW metroplex have formed a partnership called Health Alliance. Now they have entered into a joint venture with Aetna in order to offer individual and group plans. We do not know if they will be ready for 2017, nor do we know the types of plans they will offer or what the rates will look like.
11. Oscar has announced that they will no longer offer ON EXCHANGE plans in the DFW area.
They will continue to offer only one Bronze plan OFF EXCHANGE in the DFW area (Dallas, Tarrant, and Collin Counties) for 2017.
12. Aetna has announced that they will not be offering ON EXCHANGE plans.
They will continue to offer plans OFF EXCHANGE in specific counties.
13. If you currently have a subsidy, your cost could go up significantly.
Your subsidy will depend upon your plan selection for 2017. Subsidies are based on the 2nd lowest cost Silver plan offered on exchange in your area. For example, in Dallas County, since Molina Healthcare has the 2nd lowest Silver plan and now the lowest filed rate increase, you will see your portion of the premium increase if you have a plan other than Molina Healthcare.
As we learn more details, we will be sharing them with you.
HOW DO YOU CHOOSE?
When choosing a plan, you'll want to consider 1) whether your doctors participate in the network or not and 2) how important your providers are to you. Some people aren't that attached to their medical providers and don't mind changing; others wouldn't even consider it.
The reason we place such an emphasis on hospital systems is because when you have a major accident or a major health issue, it is these larger health systems that most people want to access for their care. So while your primary care doctor is in a particular network, you do want to think about what hospital you would want to access if something critical happened to your family or yourself.
It's also important to review the preferred pharmacy list as that may differ from the PPO plan and to make sure your prescriptions are included on the HMO plan formulary as it is also different. Other factors to consider include whether you're being treated for a serious condition that may require additional specialists; how much you travel; and whether you have a second home in another area that may give you access to different provider networks.
If your preferred providers don't participate in any of the individual networks, you might consider joining your spouse's employer-sponsored plan, if available. The last option is to write a small group policy, if you qualify, which gives you access the large PPO networks you have grown accustomed to utilizing.
All of the carriers have advised us that they will be doing the final updates to their networks on 11/1, so checking the network prior to 11/1 might be premature. We also have a tool that allows us to enter doctor names and the tool advises which plans off /on exchange include those physicians. Open enrollment begins 11/1/2016 for 1/1/2017, and we look forward to assisting you in obtaining your 2017 coverage.
CHECK YOUR PROVIDERS AND GET A QUOTE
If you're ready to start shopping for health insurance coverage, you can get quotes below, but be sure to check the provider networks first to see if your doctors participate. Open enrollment for quoting and applying for individual coverage will begin on November 1, 2015 and end on January 31, 2016.
Your effective date of coverage will be based on when you submit your application.
Applications submitted by 12/15/2016 will be effective 1/1/2017.

Applications submitted 12/16/2016 through 1/15/2017 will be effective 2/1/2017.

Applications submitted 1/16/2017 through 1/31/2017 will be effective 3/1/2017.